Read About What Happened To Our Puppy At Roverdale Doggie B&b In Sutton, Ontario! 4 years ago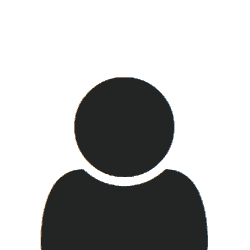 we would definitely not recommend this boarding place after our experience
. read on. we left our healthy, 7 month old puppy, charlie, at the roverdale licensed dog boarding kennel for four days.  when we picked him up and paid our bill, we noticed a very deep, open cut on his side (not a dog bite) and when we asked the owner, luan, about it, she said she "didn't notice it till now" and that she had "no idea how that happened".  there was no apology or concern even at that time. we took charlie to the veterinarian asap and poor charlie ended up having surgery and stitches and he had to wear a cone for three weeks!  the veterinary bill was just under $600! after the surgery, the vet told us to be sure to advise roverdale that such a deep cut could only be caused by a very sharp hazard on their property and they should find the source so that no one else's animal would end up with a cut like our dog did. we sent a letter to luan suggesting she search for and find the sharp object and we also expressed our expectation that she, at the very least, take some financial responsibility for what happened to our puppy there.  she did not even have the courtesy to respond. the second letter was registered and luan signed for it, so she definitely received it. it is now mid-september and she still has not even had the good manners, compassion, common sense or the professional maturity to acknowledge her responsibility in any way!  in actuality, we paid her a boarding fee to badly injure our puppy, and then paid our veterinarian $600 to repair what happened under luan's watch at her facility!  wow!!  if we had refused to pay her the boarding fee, we would at least have recovered that amount. if there was a way to give a zero stars rating, roverdale boarding kennel would certainly deserve that in this case.  it is beyond belief that a place that relies on word-of-mouth recommendations and positive reviews and feedback, would treat clients in this manner.   luan could have handled this situation so much better.  even if she had had to use insurance to cover the cost of charlie's injury, that would have been "the right thing to do".  our puppy did not deserve to go through this pain and inconvenience and we did not deserve to be ignored when we have a legitimate complaint. no wonder roverdale doggie b and b isn't a member of the better business bureau - - they couldn't possibly be even if they wanted to be! a business run like this is not a respectable business.  clients come first or you end up without clients and without a business.  how incredibly disappointing (and expensive) charlie's "dog vacay" at roverdale turned out to be.  find another place if you want your dog to be delivered back to you in one piece. luan deserves a big, fat zero and a "failure" rating in this situation. learn your lesson the easy way - - take your dog to another facility (we now go to the cantope dog boarding kennel in georgina),  if you want proper care.  save yourself hundreds of dollars in veterinary bills that roverdale won't pay even if they know they're responsible!
...See more
Hide
Review for
Roverdale Doggie B&b
Incompetence 10 months ago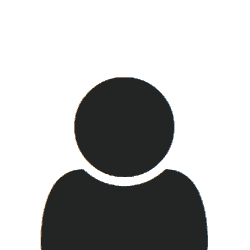 Told me i needed to be referred to vet college and summerside vet hospital found
the problem with a 20 dollar ultrasound.
...See more
Hide
Review for
Kensington Veterinary Clinic Ltd Dr Barb Gilroy