2 months ago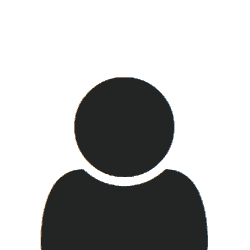 Hired building boss from oakville, through bob landry, to build a shop. signed t
he contract, paid a deposit, and all i ever received was excuses, and delays. after one year of nothing, i asked for my deposit back and to part says. they refused. took them to small claims court, and they showed up the first time, unprepared, and then never showed up again. ignoring everything. do not hire these clowns, they will rip you off. i have no building, no deposit back, and am out legal fees also.
...See more
Hide
Review for
Building Boss
Dishonest Builder Non Organized Do Not Recommend 4 years ago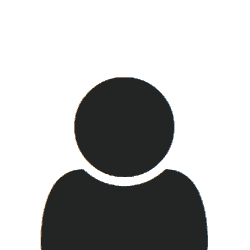 Phil tishler swears all day at workers. no respect towards workers and safety o
n job sites. owners show up on site and see work behind because of his lack of managment on his sites. everything is rush rush rush but then mistakes are left behind to go back and fix all the time.
...See more
Hide
Review for
Tishler Custom Homes
Beware Eurocraft Custom Cabinetry -- #3-151 Bentley Street In Markham! 4 years ago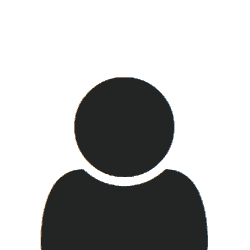 Do not hire eurocraft custom cabinetry in markham(formally known as eurocraft cu
stom woodworking)!! thomas,, the owner, misrepresented his skill set as well as his timelines from the outset, and contracted to build a custom kitchen that he was incapable of building. from the beginning of my kitchen project he misrepresented his abilities. he provided a simple agreement and quickly took a 50% deposit ($7000) and promised to complete the kitchen with 8 weeks which did not happen-i was without kitchen for 6 months! thomas started stalling from the onset and never started when he promised to! every step of the way was cumbersome and difficult. thomas did not provide me with a detailed contract or proper drawings despite constantly asking him for them. thomas did not keep appointments and he was sloppy and reckless, he would show up for an hour here-and-there with his unskilled employee (girlfriend), and then, for no apparent reason, he would suddenly pick up and leave mid-task. he never showed up on time as agreed upon, in fact he would commit to arriving by 8:30am then show up at 4pm. most of the work that he completed was full of mistakes. everyone who saw the 'workmanship' on this project agreed that it was not up to any level of acceptable standards (i.e. used thin, cheap building materials; installed recycled interior cabinet units not made to fit specific areas of kitchen; punctured unnecessary holes throughout the cabinets; cracks and chips in the construction of the interior drawer boxes; did not use appropriate saw/blade to cut wood as cabinets looked like he used a chain saw; overall shoddy paint job; the obvious inaccurate measurement of nearly every component of the kitchen; off-centered installation of cabinets; filler which he considered crown moulding, etc.). in addition to his atrocious work, he also sent me to richeleau (specialty hardware retailer for contractors) under his recommendation to purchase several kitchen elements with specifications and measurements given to me by him, only to later discover that thomas was unable to install these units for lack of skill and improper planning/measurements. unfortunately, he gave me someone else's company name to use in order to purchase these items ($650) and when i tried to return them i was not able to get a refund as i am not a contractor and thomas (eurocraft) did not have an account there because he did not have a business licence. thomas also agreed to build my kitchen out of maple wood then later tried to convince me that mdf was much better, and would cost the same. he installed cabinet doors and cracked drawers, then tried to fill in the cracks in the drawers with "dap". after telling him how dissatisfied i was about this, he agreed to rebuild all of the drawers, fix the list of deficiencies and proceeded to remove 11 drawers and 5 door fronts from my home. he agreed to complete my kitchen the following week. he asked for more money and in good faith i gave him more money. he cashed my cheque then sent me an email stating that all of the items removed from my home were now property of eurocraft and he would not return them until he was paid in full, and "my kitchen had been completed and installed." every step of the way he demanded more money and full payment before the kitchen was finished! he stole my drawers and cabinet door fronts and held them ransom!! i gave thomas a deadline of april 21st, 2015, at 5pm to deliver a completed and installed kitchen, and would have been happy to pay him fully upon delivery. thomas ignored the deadline and furthermore did not return property that he took from my home. i then sent him a termination email stating that any and all agreements were now terminated due to his conduct, breach of contract between us, and possession of my property, which he had no right of seizure. subsequently, i called the toronto municipal licensing & standards department and learned that he was operating a business without a licence. he was charged. i also retained a quantity surveyor to assess the project and they valued his work at far less than what i had paid him. i had had to hire a new contractor to fix all of his mistakes and to complete my kitchen to acceptable standards (all quotes were in the $10,000+ range which exceeds my original budget). thomas from eurocraft custom cabinetry appears to be a complete fraud. he is a dishonest and deceitful person. he is not a contractor, he is a con-artist with no licence ( he claims to have acquired one now), skill or integrity. unfortunately there were so many red flags from the beginning but i trusted him, and believed that he was professional and capable of building a custom kitchen. i know that that my review will not stop him from doing this to others but i strongly hope that no one else experiences the stress and inconvenience that thomas put my family through. i filed a claim against him in small claims court in may 2015… and i am happy to report that justice did prevail! i was awarded a judgment against eurocraft custom cabinetry ltd. for $14000 which essentially equaled the costs i incurred to hire a new company to come in and repair his sloppy work and complete my kitchen!! consumers beware!!
...See more
Hide
Review for
Eurocraft Custom Cabinetry Ltd