Worst Experience Of My Life 4 years ago
I'm going to start this by saying i've never been a person to write a ba
d review or go out of my way to complain when i've got bad service. i've always just let things go and gave people the benefit of the doubt but my experience with this business was so absolutely outrageous i cannot let this go. i booked my hair and makeup for my wedding at this salon this last saturday and the experience single handedly nearly ruined my wedding day. it started with the fact that, who i understand to be the owner (candace), only booked herself to do hair for my entire wedding party of 6 even though i booked this appointment in january, which means she had 9 months to find other hairdressers to work with her to do our hair yet she chose not to. she spent a total of 20 minutes doing my hair as a bride and it nearly brought me to tears sitting in the salon chair. she did all of our hair in hot rollers, 2 of my bridesmaids hairs were straight within the hour, i was left with a frizzy bubble on top of my head when i had asked for a simple elegant pulled back up do. i had many pictures and she spent 20 minutes on my hair and there was absolutely no way what she had done looked anything close to the pictures. i asked her multiple times to fix it and told her it was not right, she rolled her eyes and "huffed" at me and her makeup girl told my sister "wow your sister really is picky hey". it was visible i was upset. i paid and left before the other girls were even finished because i knew it needed to be fixed and i was running out of time before the wedding. when my cousin saw my mother they told her that her hair looked like a witch. we all came out looking horrendous and the makeup was no better. thankfully i had a friend at the wedding who is a hairdresser who i called immediately and she met me in my room to redo my hair. the look on her face when she saw me was absolute horror and she asked me to shake my head back and forth and in 2 shakes i had had 5 curls fall out of my updo. my friend fixed all of our hair thank god but it was so close to ruining our day. i also had a friend who does makeup who came and redid all the girls makeup as they spent a total of 9 minutes doing makeup for each girl and charged me $50 each. a complete waste. when talking to other salons they told me they book 2 hours for a brides hair & 1.5 hours for bridesmaids. not 20 minutes a person. whats worse is that this owner is in complete denial and has refused to make things right with our request for a partial refund as we spent almost $700 for us to have to redo their disaster they caused. i truly wish i had taken photos of the hair they gave us as i know words do not do it justice. i strongly urge that if you have any special event that your hair is important to you, to stay clear of this place. they knew i was extremely unhappy and they deny it and still feel they did a great job. they have no accountability to the fact that they rushed through all our hair so she wouldnt have to pay another hair dresser to do a good job like they should. the hair she gave us look nothing like the photos on her facebook page. the owner claims she's won many awards and can work as well as 3 people, she's very cocky and did an embarrassing job. if my hairdresser friend wasn't there then my wedding would have been ruined. i cannot state this enough, stay clear of this place. i honestly would not send my worst enemy here.
...See more
Hide
Review for
Heads Up Hair Design
Excellent Stylist At Excellent Prices 4 years ago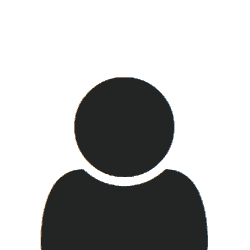 Cash only business so prices are between one half and one third of that of a pro
fessional salon, but with the same quality, or even better ..!!
...See more
Hide
Review for
Raegon's Hair Design
Cash Business, Fantastic Quality And Prices 4 years ago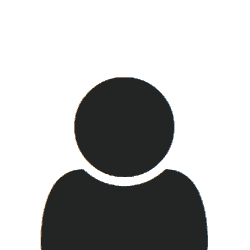 Top quality stylist that incredibly low prices. however it is cash only
Review for
Raegon's Hair Design